SCM Services
Allied Technology Inc. provides unparalleled supply chain management expertise and services to make sure we meet customers' needs. Our full range Supply Chain Management services include production planning, sourcing, global logistics, inventory management and warehousing, and Just-In-Time delivery. We ship to anywhere in the world from our 30,000 square-foot warehouse in the USA or from our manufacturing sites in Taiwan and China.
Resilient and Flexible Supply Chain Solutions
While we use a standardized process for all of our production projects, we provide standalone services for each step in the process. As soon as we receive an inquiry, our Supply Chain Management team works alongside customers to identify their production needs, processes, and all parties involved. With specific project needs in mind, we plan and design resilient and flexible supply chain solutions that deliver the right parts at the right time with the right quantity and quality.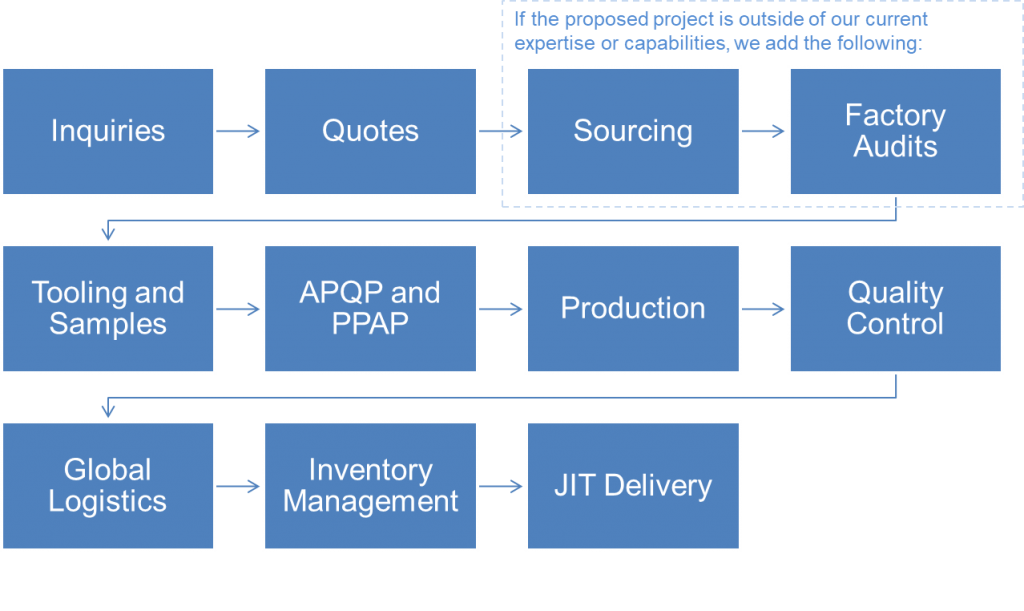 At the same time, we understand that agility provides a competitive advantage in a world that's ever changing. That's why our team engages customers promptly and frequently to ensure that we all have the necessary information to work together to adjust and adapt the supply chain strategies.