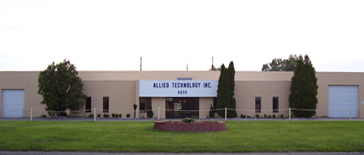 Allied Technology, Inc., is focused on engineering and custom made metal components, such as die casting, iron casting, metal stamping, cold & hot forging, machining, and assembly.
We can handle projects from tooling and sample development through production planning, global logistic, customs clearance, warehousing and Just-In-Time delivery. We are capable of shipping anywhere in the world, from our manufacturing sites in Taiwan and China or own 30,000 square-foot warehouse use in USA.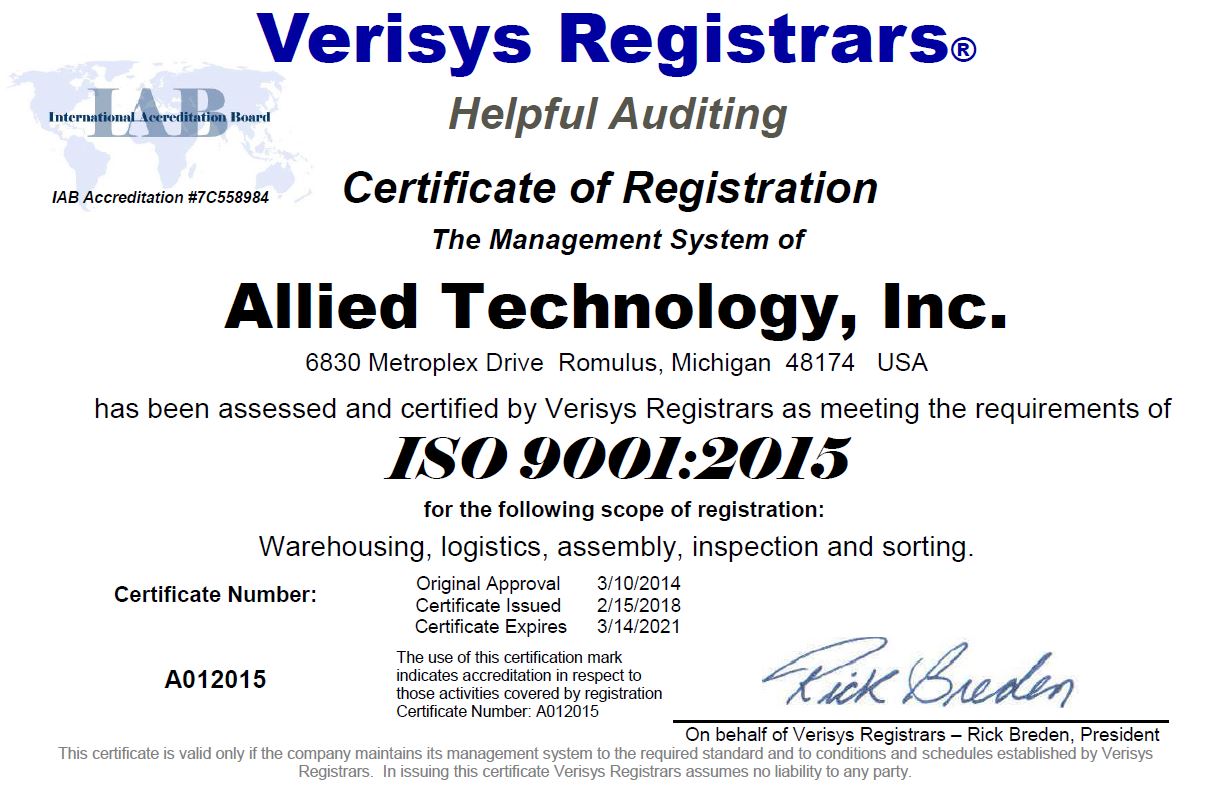 Allied Technology is ISO 9001:2008 Registered and a Certified Minority Business Enterprise in the state of Michigan. We have supplied to many satisfied customers, including Eaton Electrical and Stanley Security; we are also a tier-two supplier for GM, Ford, Nissan, Toyota, and etc..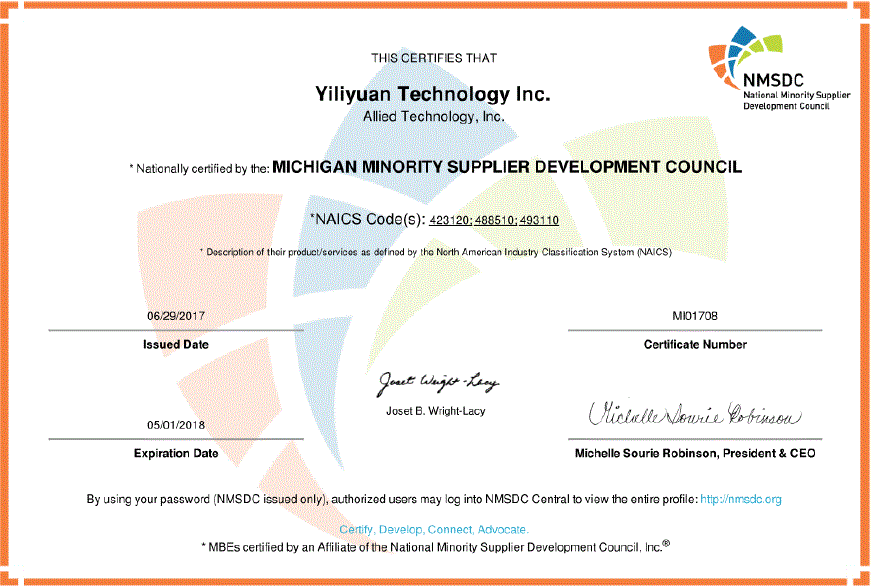 Allied Technology is committed to being a world-class supplier of the highest quality custom parts and a provider of the most reliable supply chain management services. We strive to deliver the best communications with the shortest reactions times, regardless of distances and time zones. We are dedicated to always meeting our customers' requirements by continuously improving our quality management system.